New Album & Single Releases
Chris Flegg
www.chrisflegg.com
New Album - Twenty's Plenty
"This album is a collection of twenty of my compositions for solo acoustic guitar, some of which have been previously released on various albums and here given a
fresh interpretation, and some of which are presented for the first time. All tracks were recorded in standard tuning using a Martin OMC-41 Richie Sambora Signature Model guitar."
Chris Flegg - Twenty's Plenty
Track Listing: 1. Market Street Rag (2:36) 2. Gazing At The Stars All Night (4:22) 3.Her Favourite Flower (2:11)
4. Chasing Cuckoos (2:58) 5.The Day That We Planted The Apple Tree (2:49) 6. Special July Delivery (3:16)
7. Just An Idea Away (2:16) 8. Mary's Tune (3:02) 9. All You Need Is Time (3:02)

10. Don't Leave Until The Party's Over (1:56) 11. Now That The Day Is Done (2:10) 12. Waiting for Michael (3:01)

13. Beach Holiday 2020 (2:35) 14. I'm Going Home (3:07) 15. Slow Train (4:03) 16.Waltzing In The Rain (3:09)

17. Old Soldiers (2:16) 18. Cat House (2:05) 19. Not One Of Buddy's Habits (2:58) 20. Twenty's Plenty (1:51)
All tracks are solo guitar pieces written and performed by Chris Flegg ℗ ©
Catalogue number FLEGGCD011 Release Date November 2020
Recorded by Chris Flegg at Mellowtone Studios, St Albans.
Mastered by Wes Maebe and production by sound-discs.co.uk
About Chris Flegg:
Chris Flegg is a guitarist, singer and composer based in
St Albans, UK who has produced eleven albums in a range of styles from folk to jazz. Chris has six albums of original songs to date, the latest being The Road To The Rainbow's End.
As a jazz performer, his most recent jazz recording is
Her Favourite Flower, an album recorded with bassist John Rees-Jones. Previous jazz recordings include Moving On, an album of original pieces for jazz quartet, in which John Rees-Jones also features on bass.
Chris mainly performs locally in St Albans, either solo with his repertoire of original songs, with sax and bass in a jazz context or solo as a singer guitarist playing a mix of covers from the 60's to 80's. He also performs as Mellow Guitar, with solo guitar instrumental arrangements of covers and original material.
Originally from Eastleigh in Hampshire, Chris moved to London to study at Imperial College and later settled in Hertfordshire. His musical background is that he is self-taught, in the early days learning from watching the many great players he met while resident at the Troubadour Folk Club and notably Diz Disley who inspired him to gain an appreciation of jazz. In a musical journey spanning 50 years, he has worked in everything from pop and folk bands to jazz bands, trios and duos.
His recorded work has received airplay worldwide, including both jazz and folk programs on mainstream BBC channels. As incidental music, Radio 4 recently used his track A Hill So High as a backdrop to their program, Open Country in an episode titled One Tree Hill.
The Origins Of The Album:
Chris Flegg's eleventh album "Twenty's Plenty" was conceived in the UK lockdown of 2020 when gigs were being cancelled and most opportunities for performing just vanished. The idea was to turn a bad situation into a creative opportunity, to put together an album of new recordings of solo guitar pieces based on Chris' back catalogue and include some which were newly written. The result is an album of twenty compositions covering influences from contemporary folk to rag time and jazz. Tunes previously only available in multi-instrumental recordings are here arranged for solo guitar, and previously recorded solo pieces are given fresh interpretation and variations.
The Technical Bits:
All tracks were recorded using the same acoustic guitar, a Martin OMC-41 Richie Sambora, one of a limited edition of less than 200 and signed by both Richie Sambora and C F Martin IV himself. For simplicity, the recording setup was to use just the output of the onboard Fishman preamp in contrast to previous albums where the guitar was close miked.
The Tunes: Chris uses standard guitar tuning throughout and, while pitching some tunes in E and A (tracks 2, 5, 7, 8, 11) to let open strings ring through phrases, he also favours E♭ and F in tracks for tunes where chord work is more important
(tracks 1, 6, 9, 12, 15, 16, 17, 18), a fondness for these "♭" keys coming from years of working with brass players. Placing the album in a single genre is not easy; you might hear the country/ rag time influences of the finger picking style of players like Chet Atkins or Stefan Grossman in tracks 1, 4, 7, and 10 or perhaps the jazz influence of Django Reinhardt or Joe Pass in the chord work of tracks 3, 6, 9, 14, and 20 but Chris likes to think these compositions stand apart and generate a style and feel of their own. You could find the album under "easy listening", great for background or incidental music, but each track is also worthy of close listening and guitarists especially will appreciate the easy sounding rendition of some tricky chord work such as in the title track, Twenty's Plenty, where the main theme has a different chord for every melody note.
Video: Chris Flegg's song French Row (Celebrating French Row whilst busking in St Albans)

Catalogue: via
www.chrisflegg.com
FLEGGCD011 Twenty's Plenty 2020
FLEGGCD 010 The Road To The Rainbow's End 2016
FLEGGCD 009 Gazing At The Stars All Night 2013
FLEGGCD 008 Time Precious Time 2011
FLEGGCD 006 My Green Guitar 2010
FLEGGCD 007 Her Favourite Flower 2009
FLEGGCD 005 The Sound Of Life 2008
FLEGGCD 004 Through The Window 2006
FLEGGCD 003 My Sweet Lady 2005
FLEGGCD 002 Solo 2004
MTCFFCD 001 Moving On 2000

Ben Reel
https://benreel.com
The Nashville Calling

Track Listing: 1. All In Good Time (4.07) 2. Tough People (4.31) 3. Safe And Sound (4.50) 4. Like A Breeze (3.55)
5. Round The Next Bend (4.14) 6. Imagination (3.07) 7. Up There In The Sky (3.17) 8. Fine Wine (4.40)
9. New Jerusalem (3.34) 10. Broken (3.31) 11. Borrowed Time (3.34)
All compositions Ben Reel IMRO ℗ & © 2020 CD Cat No. BRBCDA 017 Rel: March 27th 2020.
Musicians: Ben Reel - vocals, acoustic guitar, harmonica Will Kimbrough - electric guitars, keys, melotrone, mandolin, backing vocals , dobro, percussion
Tommy Womack - additional electric guitar, backing vocals Evan Hutchings - drums & percussion Garry W Tallent bass Julieanne Reel backing vocals
Recorded @ Skinny Elephant Studio, Nashville. Mixed by: Dylan Alldredge @ Skinny Eelephant Studio, Nashville. Mastered by: Jim DeMain, Yes Mastering Studio, Nashville
'The Nashville Calling` is the title of the ninth studio album by Irish artist Ben Reel. Produced by Will Kimbrough and Tommy Womack and featuring Garry W Tallent on bass from the legendary E Street Band. The album contains eleven new tracks all written by Ben Reel.
It was recorded at Skinny Elephant Studios in Nashville. This album was done and dusted in just three days with all live takes. Following Ben's critically acclaimed experimental slow burner `Land of Escape' from 2018, this new record has a more Americana, rootsy rock, live band feel.
Since his debut album `This Is the Movie' back in 1999, Ben has reinvented himself from album to album, influenced by different styles of music over the years.
As one critic said," He's not afraid to throw in some folk, soul, reggae vibes, which in turn call to mind John Hiatt at his best". Another describes him as "somewhere in the middle ground between rock and jazz or a sound that is sometimes reminiscent of Dylan and the Band".

In a solo career which now spans over twenty years, Ben has received worldwide critical acclaim with numerous high profile TV/Radio appearances like BBC, RTE and Dutch NPO Radio. Supporting Jools Holland, Alabama 3 & The Cranberries and he has collaborated musically with such names as Hal Ketchum & The Blockheads. He has co written and performed live with his fellow countryman Tony McLoughlin and some of Nashville's finest such as David Olney & Irene Kelley.
In the past Ben was selected to play an official showcase at Folk Alliance in Memphis TN and has toured as double bill with Tommy Womack (Nashville) in the U.S & UK and also with legendary American folk singer/songwriter Eric Andersen in the UK & NL. While in Nashville he was invited to play the famous Bluebird cafe on a number of occasions, most recently Sept 2018.
Over the last ten years Ben has enjoyed successful tours in Ireland, UK, Europe & U.S.A, receiving rave reviews and attracting a growing loyal fan base. He has graced big festivals such as Jamming@Hippie Jacks (USA), Musiktan festival in Bilbao, (ESP). Haarlem Jazz & Huntenpop (NL), Robin Hood folk festival (UK), Kilkenny rhythm & roots, Cork jazz & Electric Picnic (EIRE).
About Ben Reel:
Ben Reel is a native of Silverbridge, South Armagh. Soon after high school at the age of 17 he started his musical career in 1989 performing & songwriting with local band "Trim The Velvet"' before going solo in the late nineties.
Against the backdrop of the troubles in Northern Ireland, music became Ben's way out. He first picked up the guitar when he was fifteen years old, inspired by the realness of the likes of Bruce Springsteen, Van Morrison & Neil Young whose music struck a chord that resonated deep into Reel's psyche. This is still reflected in Ben's heart on the sleeve approach to performing and writing.
Today Ben Reel performs occasionally as solo or duo with his wife Julieanne or with his Dutch band `The Haarlem Boys' but mainly he performs with his fantastic Irish band `Ben Reel Band'. He divides his time between touring Europe and the USA and producing music for himself and other musicians.


Ben Reel Band: Irish band
Ben Reel: vocals acoustic guitar, harmonica.
Michael Black: drums.
Ronnie O'Flynn: bass.
Micky McCarney: Guitar
Gerry Black Jnr: Guitar
Julieanne Black: backing vocals and percussion,


The Legends of Tomorrow
'Don't Go to Nashville' EP
Track Listing: 1. Don't Go to Nashville (4.23. C Harper/IMRO)
2. When it's Gone (4.10 C Harper/IMRO) 3. Liberation (2.56 C Harper/IMRO)
4. People on the Highway (4.55 Bert Jansch) 5. Greta Thunberg at the End of Time (3.20 C Harper/IMRO)
Digital release: Available now - ℗ & © 2019 Colin Harper -- The EP is self-released on iTunes, Amazon, etc.
Author/music creator
Colin Harper has wheeled out the 'Legends of Tomorrow' as a periodic moniker for recordings gathering many musical friends together since 1995. This EP comprises two new songs, two from 2007/08 and one from 2000 – the oldies hitherto digitally unreleased. All are newly mastered by occasional 'Legend' Cormac O'Kane at RedBox Belfast and showcase five of Northern Ireland's finest pop, rock, Celtic soul and bluegrass vocalists: Mickey Rafferty (The Minnows), Ciaran Gribbin (Leya/INXS/solo artist), Paul Casey (solo artist), Janet Henry (solo artist) and

Lyndsay Crothers (Wookalily).
The title track was inspired by the current obsession among songwriters, particularly in Belfast, with the idea of 'Nashville' and with the scourge of 'co-writing' – a Nashville practice that, in Harper's view, is more about chasing a market with formulas than it is about genuine artistic expression or innovation.
Harper: 'Nashville has become a bore. People go there to co-write with people they haven't met before or worse, people from the place they've just come from! Stay at home and let your music-making imagination run free, unshackled by the rigid templates and conventions of a place on someone else's continent.'
'Don't Go to Nashville' is free of formula – it starts with a bass solo, it namechecks Ralph McTell, it changes tempo, it brings together renowned jazz pianist Scott Flanigan (cunningly disguised as Flatts Conigan) with punk legend Petesy Burns (The Outcasts) on drums, it has a false ending, it has an eight-bar drum fill and it ends with a joyous instrumental coda. None of this would pass a 'Nashville co-writing' exam, and it's all the better for it.
Two of the other songs – 'When it's Gone' (written 2007) and 'Greta Thunberg at the End of Time' (written 2019) – reflect environmental issues:
Harper: 'I don't want to preach about it. Others can do that better. These songs are observations and, to a great extent, self-reflective pieces of writing. I'm responding to a slow-motion tragedy and asking myself what I can do about these things as much as anyone else.'
'People on the Highway' is a Legends recording of a Bert Jansch song, reflecting Harper's interests as an author, his first of six books to date being Dazzling Stranger (2000), a biography of the British folk guitar icon. Notably, it features Irish trad wizard Martin Hayes on violin.
Harper: 'This one was originally released on a 2CD Jansch tribute album I curated for Peter Muir's Market Square label in 2000. It was the first of several projects with the label – including my two physical-release albums Sunset Cavaliers (2016) and Titanium Flag (2017). This EP was due to be the last (as a download-only release), as Peter is, like many other small label operators, facing the inevitable: that the music market is so heavily contracting via streaming, digital taxes, the collapse of physical distribution that viable business is impossible. Simply, people no longer see music as a transactional commodity. Which, in a way, brings me back to part of the 'Don't Go to Nashville' message – if you want to make music, do it for the artistry. And do something else for income. I believe the 'music industry' as we've known it will come to be seen as an essentially 20th Century phenomenon.'
YouTube Don't Go to Nashville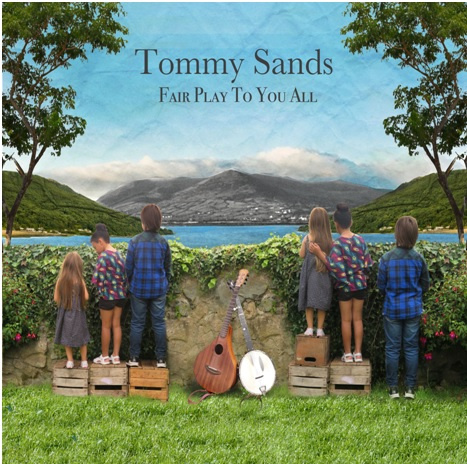 Tommy Sands
www.tommysands.com
New Album
Fair Play To You All
Track Listing 1. Answer Not Blowing In the Wind 2. Clanrye Side 3. Ballyholland 4. Refugees
5. What's Going On In Jerusalem 6. American Dreams 7. Who Killed JFK
8. Caoineadh Mhacha (With Padraigin Ni' Uallachain) 9. Ode To Europe 10. Paddy And The Judge
11. Every County On The Island 12. Gathering Of The Clans (With Field Marshall Montgomery Pipe Band)
Produced by Steve Cooney -- All songs composed by Tommy Sands ©Elm Grove Music

Spring Records SCD1066 & BC 019213106324

A new album release from Tommy Sands is always a special event but "Fair Play To You All" on Spring Records is perhaps one of his most special offerings of all.
One glance at the cover or a single listen to the music will immediately delight of course but there is so much behind the cover and between the lines that you will find yourself slowly feasting on the contents for a long time to come. The title itself is an oft used throwaway line in Ireland but in the pen-hand of Tommy Sands it becomes much more profound and an overture to the album itself.
" Tommy Sands is one of the most productive and prolific performers in the history of Irish music and indeed one of the truly great songwriters in global music.
His songs have become part of a long and venerable tradition that now reaches all over the world. He continues to be a veritable powerhouse of creativity in world music and writes new songs that touch the nerve of all those concerned with social justice and enduring peace between people of all creeds and ethnicities.
He is a true humanist gifted with a unique ability to reach across ethnic divides particularly in his homeland, a territory that has been racked by divisions for literally hundreds of years.
This remarkable recording with the extraordinary musician Steve Cooney is sure to be an enduring contribution to Irish and world music. "
Professor Michael (Mick) Moloney, New York University.
TOMMY SANDS BIOGRAPHY
Tommy Sands, Co Down's singer, songwriter and social activist has achieved something akin to legendary status in his own lifetime. From the pioneering days with the highly influential Sands Family, bringing Irish Music from New York's Carnegie Hall to Moscow's Olympic Stadium, he has developed into one of the most powerful songwriters and enchanting solo performers in Ireland today.
His song writing, which draws the admiration of Nobel Poet Laureate Seamus Heaney and father of folk music Pete Seeger, prompts respected US magazine "Sing Out" to regard him as "the most powerful songwriter in Ireland, if not the rest of the world".
His songs, like There were Roses, and Daughters and Sons, which have been recorded by Joan Baez, Kathy Matthea, Dolores Keane, Sean Keane, Frank Patterson, Dick Gaughan, The Dubliners and many others have been translated into many languages and are currently included in the English language syllabus in German secondary schools.
Although constantly performing on stages all around the world he prides in taking his music down from the lights and into the darker corners of society. One of his current projects, teaching underprivileged prisoners in Reno, Nevada to write their own song with which to defend themselves in court is currently creating a wide spread stir in the world of community art in the United States. Back home in Northern Ireland he has just completed a CD written with Protestant and Catholic schoolchildren about their own areas, in towns and villages around Northern Ireland.During the Good Friday Agreement Talks, his impromptu performance with a group of children and Lambeg drummers was described by Northern Ireland Deputy First Minister Seamus Mallon as "a defining moment in the Peace Process".
Mary McAleese, who was cast in a romantic role with Tommy in a local play just before she became President of the Irish Republic has kept up the friendship and periodically calls upon him for advice on cultural events. "It would take a mean bastard to dislike him", according to Eamon McCann in Hot Press, Sands has a way with words to charm and disarm and coax a chorus out of the tightest jawed audience.
In May 2002 Tommy Sands received an honorary doctorate of Letters from The University of Nevada for his outstanding work as musician and ambassador for peace and understanding and, May 18th was pronounced "Tommy Sands Day in Reno".
In December 2002 although the Northern Ireland Assembly had been stood down, Sands managed to persuade the Members to return for a special Christmas musical party together.
As one political after another joined him on stage for a song, Loyalist leader David Ervine was heard to remark, "Tommy Sands is the only man, without a private army, who can intimidate me." The concert which was recorded for the Sands weekly radio programme, later received a special award at the "World Festival of TV and Radio" in New York.
The song "Music of Healing" co-written with Pete Seeger in 1994 has inspired and given title to an annual seminar to create a "Higher Quality of Disagreement" between opposing Political and Religious leaders of Northern Ireland continues at Rostrevor's Fiddlers Green Festival to this day.
In 2009 his performance at Pete Seeger's 90th birthday in Madison Square Garden was among the best in a steller line up which included Bruce Springsteen and Joan Baez In 2019 he wrote the music and performed in the verbatim play "Blood Red Lines" featuring victims and those bereaved in the "Troubles".
His much-awaited new CD "Fair Play To You" has finally arrived and is now available world wide.
YOU TUBE See below video of American Dreams, track 6 on the album
.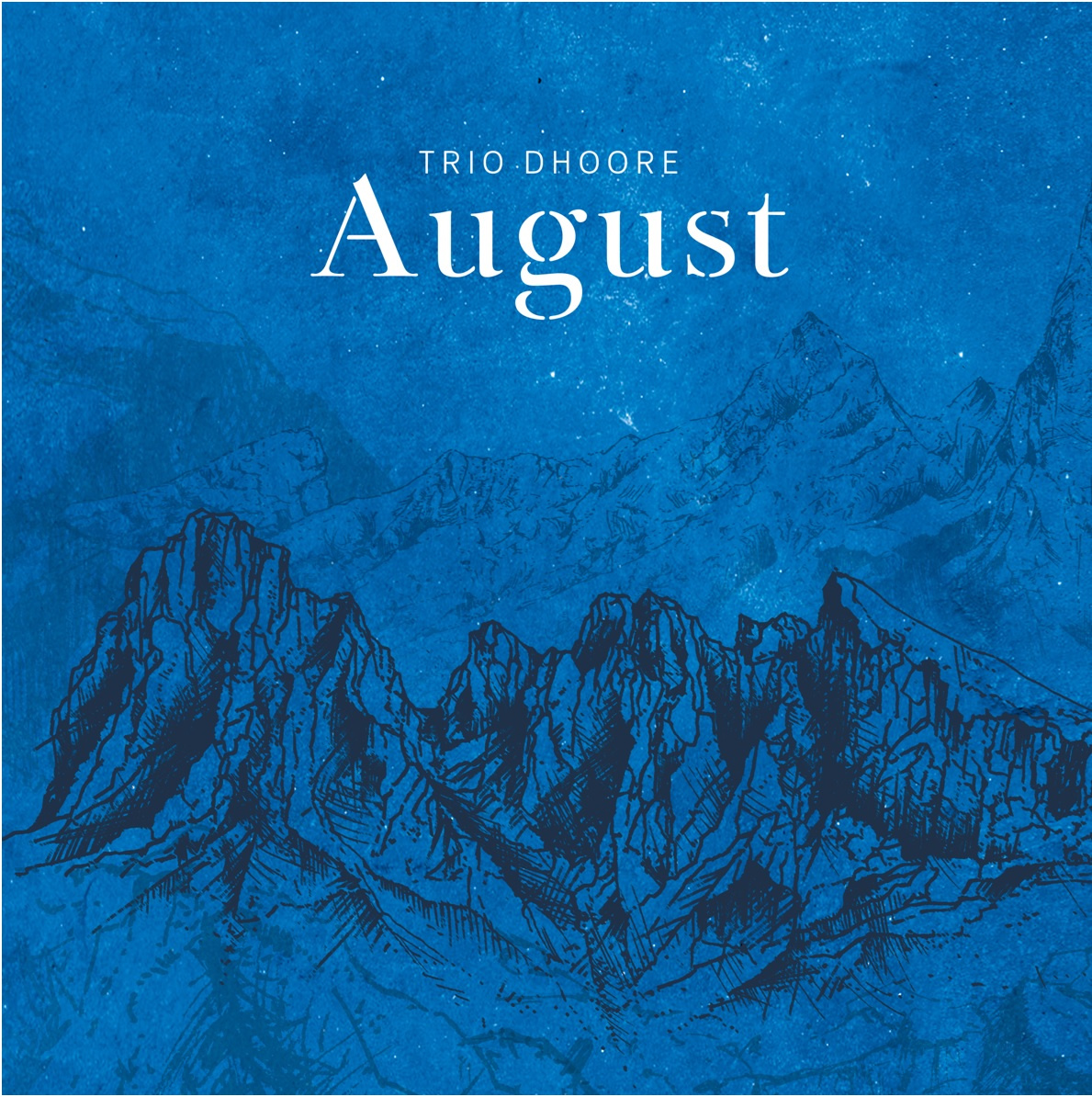 Trio Dhoore
www.triodhoore.com
New Album

August

The group Trio Dhoore features three brothers from Flanders in Belgium
Ward Dhoore – Acoustic Guitar & Mandolin + Hartwin Dhoore – Diatonic Accordion

Koen Dhoore – Electro Acoustic Hurdy Gurdy
New CD "August" for Nov 1st
Track Listing: 1. August (4.05 Trio Dhoore) 2. Heuvelland (5.02 Trio Dhoore) 3. Haven (4.20 Trio Dhoore)

4. Poldervuur (4.18 Trio Dhoore) 5. Innsbruck (3.27 Trio Dhoore) 6. Rednak (3.24 Trio Dhoore)

7. S.Trad (2.59 Trio Dhoore) 8. Noord (4.29 Trio Dhoore) 9. Speelhuis (3.26 Trio Dhoore)

Label: Trad Records (Cat No TRAD004 Bar Code 7442923097034) Recorded, mixed & mastered by Jeroen Geerinck @ Studio Trad
Produced by Jeroen Geerinck @ Studio Trad Layout by Ward Dhoore @ Studio Trad Artwork by Lander Cardon
Their new album "August" consists of nine instrumental chapters inspired by the story of a Flemish fisherman called August who survived over thirty three dangerous journeys between Flanders and Iceland in the 18th century in order to feed his family back home.A man who never gave up and in doing so became an inspiration to many.

August is a purified collection of self-written tunes by the Dhoore-brothers; the result of making music together for almost ten years. Diatonic accordion, hurdy gurdy, guitar, and electronic effects complement each other seamlessly in the musical soundscape that this album is set.
About Trio Dhoore
Trio Dhoore are a young and talented band of musical brothers from Flanders in Belgium; they formed their trio in 2010. Their extensive repertoire of traditional Flemish tunes is punctuated by song and many of their own compositions.
This mix all goes to provide their audiences -- Classical, World, Folk -- with a soundscape where traditional and contemporary music, melancholy melodies and intuitive interplay merge to unique effect. The brothers Dhoore, Koen, Hartwin & Ward present their instrumental music in a very dynamic way - writing and playing many of their own compositions - whilst at the same time they breathe life and energy into traditional Flemish music with a skill that belies their ages.
Through the years the brothers have created their own musical identity that has attracted many listeners from far beyond the Flemish borders. Highlights such as Festival Dranouter (Belgium), Rudolstadt (Germany), Shetland FMF (Scotland), Sidmouth Folk Week (England), Féte de la Vielle (France),
Körro FMF (Sweden) and Kaustinen FMF (Finland) are only a few examples of their many successful festival appearances. The brothers have just been nominated for the European Folk Music Award 'Eiserner Eversteiner' (the final takes place in December 2019).
Catalogue:
August 2019
Momentum 2016
Parachute 2015
Modus Operandi 2013
YOU TUBE Promo for Trio Dhoore's new CD August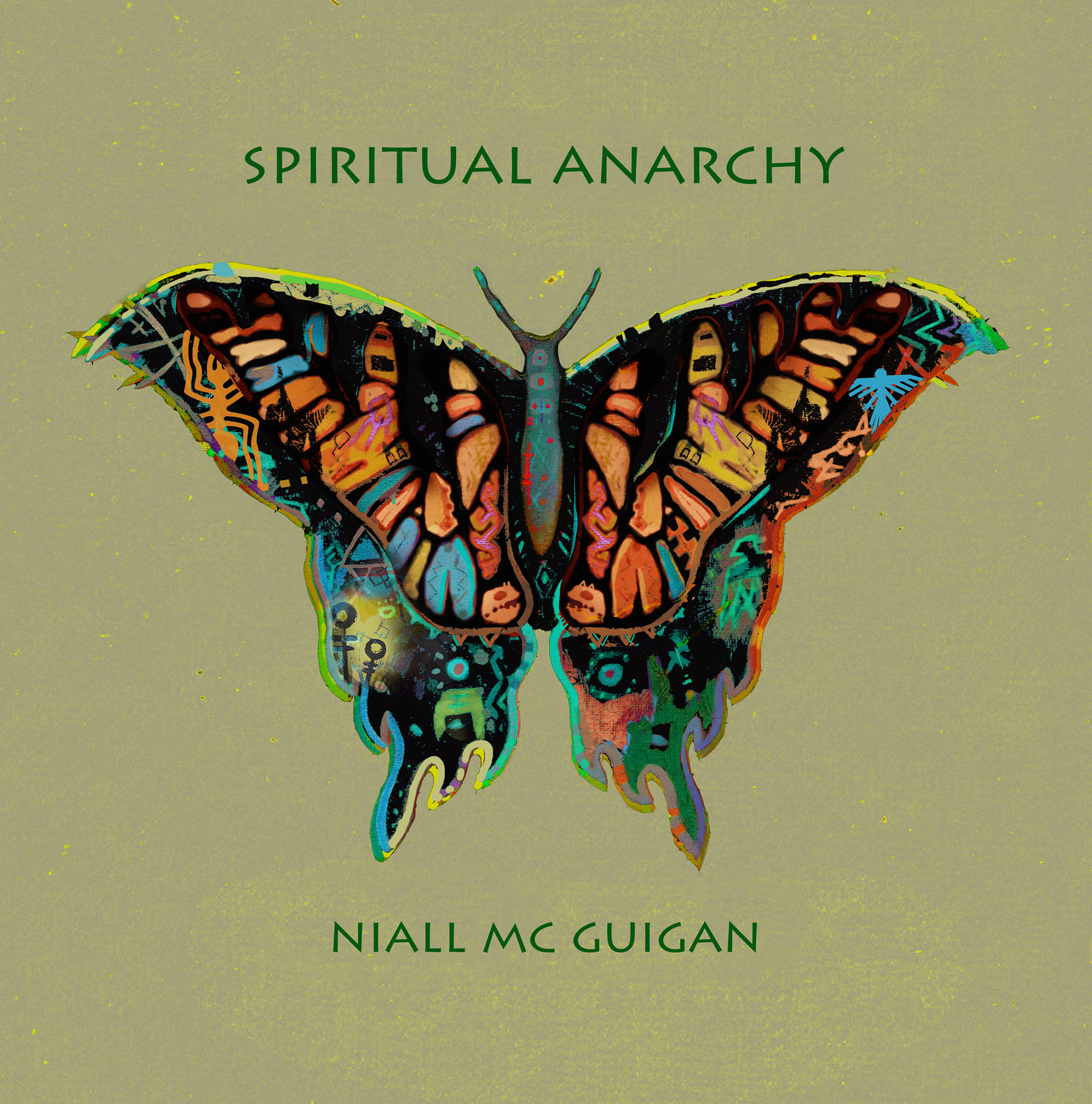 Niall Mc Guigan
www.niallmcguigan.com
New Album

Spiritual Anarchy
Tracks: 1. Simple Message (4.17) 2. Don't Let The Music Die (3.35)
3. Spiritual Anarchy (4.00) 4. It Hurts But It Heals (5.42) 5. Butterfly (4.19)
6. I See (3.27) 7. Talisman (4.37) 8. Saoirse (4.02) 9. Whom Are You? (5.16)
10. Mother Father (3.37)
All Songs by Niall McGuigan Publisher IMRO (except track 10 Copyright Control)
Produced by Ben Reel & Niall Mc Guigan
Bar Code 5060362462668
Musicians: Niall is joined on the album by Paul Mc Cabe (Bass), Clare Foley (Backing vocals), Rafal Szydlowski (Violin), Paul Mc Elroy (Guitar) & Karl Cosgrove (Drums)
Following the successful release of Niall's debut album
"Awareness"
(2017), and his live album
Niall Mc Guigan & Friends
live at
St. Ann's Church Dublin
with the
SUSO Gospel Choir
(2019) Niall releases his new studio album "Spiritual Anarchy" for August 2019. Recorded with Ben Reel at Drumill Lane Studio's in South Armagh Ireland, the album is a continuation on the theme of his first album, describing the process of self-inquiry, awareness, and self-discovery.
The title "Spiritual Anarchy" describes the resulting breakdown of our psychological belief systems, mental concepts, religious, social and political dogma when we begin to deeply question and see through our illusions, aligning constantly with truth and integrity. The musical style is a return to Niall's rock roots, in keeping with the eclectic world music feel of his first album mixing Mongolian throat singing, folk, and alternative rock.

About Niall McGuigan

Niall Mc Guigan is a musician and practicing music therapist from Castleblayney, Co. Monaghan, Ireland. Specializing in medical ethnomusicology, Niall has researched the topic of music & healing within shamanic & neo-shamanic traditions and also the development of therapeutic presence as a music therapist.
As a musician he has performed in a variety of bands ranging from metal, grunge, rock, traditional Irish music, funk & reggae and also at festivals such as Electric Picnic, Glastonbury, Earth Garden & The Bubble festival (Malta).
​
Niall is currently touring Ireland & Europe with his experiential concert "Discovering stillness through music & self-enquiry". This is an experiential music concert which offers participants the opportunity to recognize our natural state, a state of "being" through music, dialogue, and group voice work.​
The interactive nature of the concert and introspective focus unlocks our ability to observe and question the psychological mind using awareness and the natural curiosity of self-discovery. ​Music is an incredible tool which helps us to access a deeper connection with the heart as it is through the heart that we deepen our sense of "being". Through this connection, self-inquiry can begin to uncover our true nature, the heart of reality and an ever-present stillness within.
Catalogue:
Awareness (May 2017)
YOU TUBE See below video of the current Single from the album. Track 3. Spiritual Anarchy

Eamon Friel
Colum Friel, Eamon's son issued this message via Facebook about his late father Eamon on the 21st June, Father's Day 2020
Eamon Friel RIP June 2019
On this date last year at this exact time 9:50am I lost my father after a brief but swift illness.

It's incredible to think that exactly 12 hours before he died he was about to go live on air on BBC Radio Ulster to do what would turn out to be his final Songbook radio programme at 10pm.

The sepsis he had which we knew nothing about at this stage was moving through him very rapidly - he just about got through his radio show as he became weaker and weaker.

7 hours later he ended up in resuscitation in Altnagelvin - they couldn't figure out what was wrong with him. But we knew it wasn't good when 3 doctors asked us to sit down.

The devastating news was given to us, that he was going to die and that he hadn't very long left - in a state of disbelief we asked what was causing this? The word Sepsis was mentioned for the first time.

We went and sat by his side, held his hand and cried uncontrollably - while we watched his heart rate slowly drop as we waited for him to peacefully pass away. I then began to play his music from YouTube to try and comfort him and us, then his heart rate began to rise again. He could hear us. They say the hearing in the human body is the last thing to stop working.

I played a few of his songs, but I then stopped because it seemed like that was only prolonging his agony and ours - we had to let him go - the last thing he heard before he passed away was his own track - "Waltz of the years."

Father Paddy O'Kane gave a great eulogy at his funeral mass. Then at the end of the mass Father Paddy asked the congregation to do something I'd never seen before -

"Whenever I do the funeral of somebody who has entertained us and brought such joy into our lives, just as at the end of a performance whenever they appear on stage, I invite you to show you're appreciation to what Eamon meant to you and all that he has done to brighten up you're life by making a round of applause to Eamon for all he has done for us."

My oul boy got a round of applause at his funeral, at a moment of such profound sadness - I also felt really proud.

5 year's ago Mark Patterson interviewed my Da and he asked him, "Eamon how would you like to be remembered? How would you like to be thought of after you're time?"

My Da replied - "For me the most important thing I do Mark is the songs, and I would like a few of them to be sung 50-100 years from now, I'd like some people sitting around a fireside to sing a song and say, who wrote that? Eamon Friel, aw I've heard of him, I would like that."

Pat Tynan my fathers publicist emails me on a regular basis with people looking to buy my Da's albums.

So I decided to get a new website set up in his memory so we can keep my Da's musical legacy going so that people can listen to or purchase his music easily.

I hope this may mean people might just remember some of his songs in 50-100 years time.

I think he would be really happy about this.

www.eamonfrielrecords.com

Happy Father's Day Da. ❤️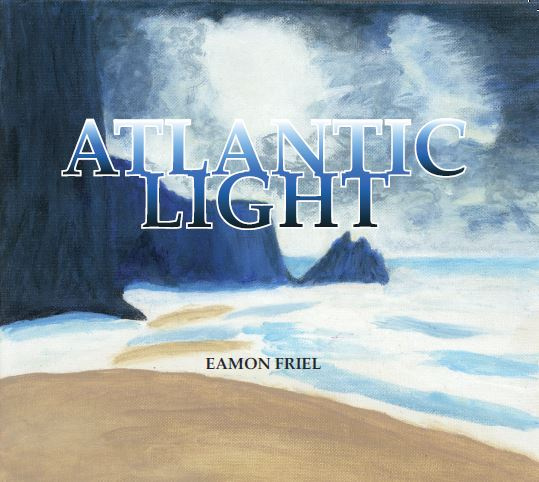 Eamon Friel
https://www.eamonfrielrecords.com/
New Album

Atlantic Light
I meet an old friend who still sings the old songs.
Me and my beloved, we go walking in the wind and the rain. The ocean light overpowers me.
First love, that summer in London. I am a child again singing hymns in the old church.
It's the same old tune. What good is love held in reserve. I'm walking on the street of song.
Leaving in the twilight, returning in the dawn.
There still are dark satanic mills. Let me go home if I can -- Eamon Friel

Track Listing: 1. The Old Songs 2. Wind And Rain 3. Atlantic Light 4. Takeaway
5. Benediction 6. Under The Sun 7. Unspoken Love 8. Street Of Song
9. Between The Day & Night 10. The Hammer 11. Cnoc An Chénaí
All songs written and composed by Eamon Friel (Copyright Control)
Thran Records THR CD 1013 BC689232112202 -- Available Now
Musicians: Eddie O'Donnell (guitar) Marie Clarke (accordion) Eilidh Patterson (backing vocals)
Philo Sandeen (guitar) Rory Donaghy (whistle) Liam Bradley (drums and percussion)
Ciaran O'Donnell (bass) Frank Robinson Jr. (saxophone) Tracey McRory (fiddle)
Paul Cutliffe (uilleann pipes, whistles)
About Eamon Friel: Broadcaster, Singer/Songwriter
Eamon Friel is the son of a Mayo mother and Derry father. He writes about his life, experiences and his observations of the ever changing world that he sees around him.
Friel's writing is mystical painting pictures with his word play which could be compared with that of the landscape artist; each word carefully chosen and lovingly placed upon the page.
Mountains and hills become people in a place where animals talk and the soul and being are more important than time itself. The landscape of Ireland its churches, rivers and towns entwined with the effect it has had on a troubled people; it's all there in the songs.
Born in London's Stockwell with childhood summers spent in Ireland, the family left Stockwell and returned to his father's troubled hometown of Derry, Londonderry, Stroke City call it what you will. It was the youthful experience of cultural change and upheaval that left a lasting impression on the mind of a young man that would later emerge in songs penned in W.B Yeats like mystical imagery from a place in time and a time in place.
If proof of his ability as a songwriter were ever needed we need look no further than recent song covers by Sean Donnelly, The Fureys, Johnny Coppin, Pete & Jan, Bill Jones, Sean Tyrrell and the Japanese band Brahman.
Eamon broadcast's on BBC Radio Ulster via his much lauded and very popular programme 'Songbook' where he celebrates some of the world's best songs past and present, taking in the popular, the influential and even the esoteric. The show is a labour of love with each song hand picked, fully researched and weaved into a running order that is a piece of broadcasting excellence.
Friel is one of the few artists around that can say he was actually paid by radio to write topical, comic and satirical songs to order. He was at one time commissioned to write songs for BBC Radio Ulster's "Talkback" the lunch time inter-active news programme. A task he often had to carry out at the drop of a hat to meet the changing political and social demands of the day.
Eamon Friel's Album Catalogue - Thran Records
www.eamonfrielrecords.com
Atlantic Light (2019) THRCD 1013
In My Time (2016) THRCD 1011
Smarter (2009) Thran THRCD 1006
Here Is The River (2006) Thran THRCD 1004
Waltz of The Years (2003) Thran THRCD 1003
Word of Spring (2000) Thran Records THRCD 1001
Stepping Stones (1993) Spring Records SCD 1028
Logrhythms (1985) Spring Records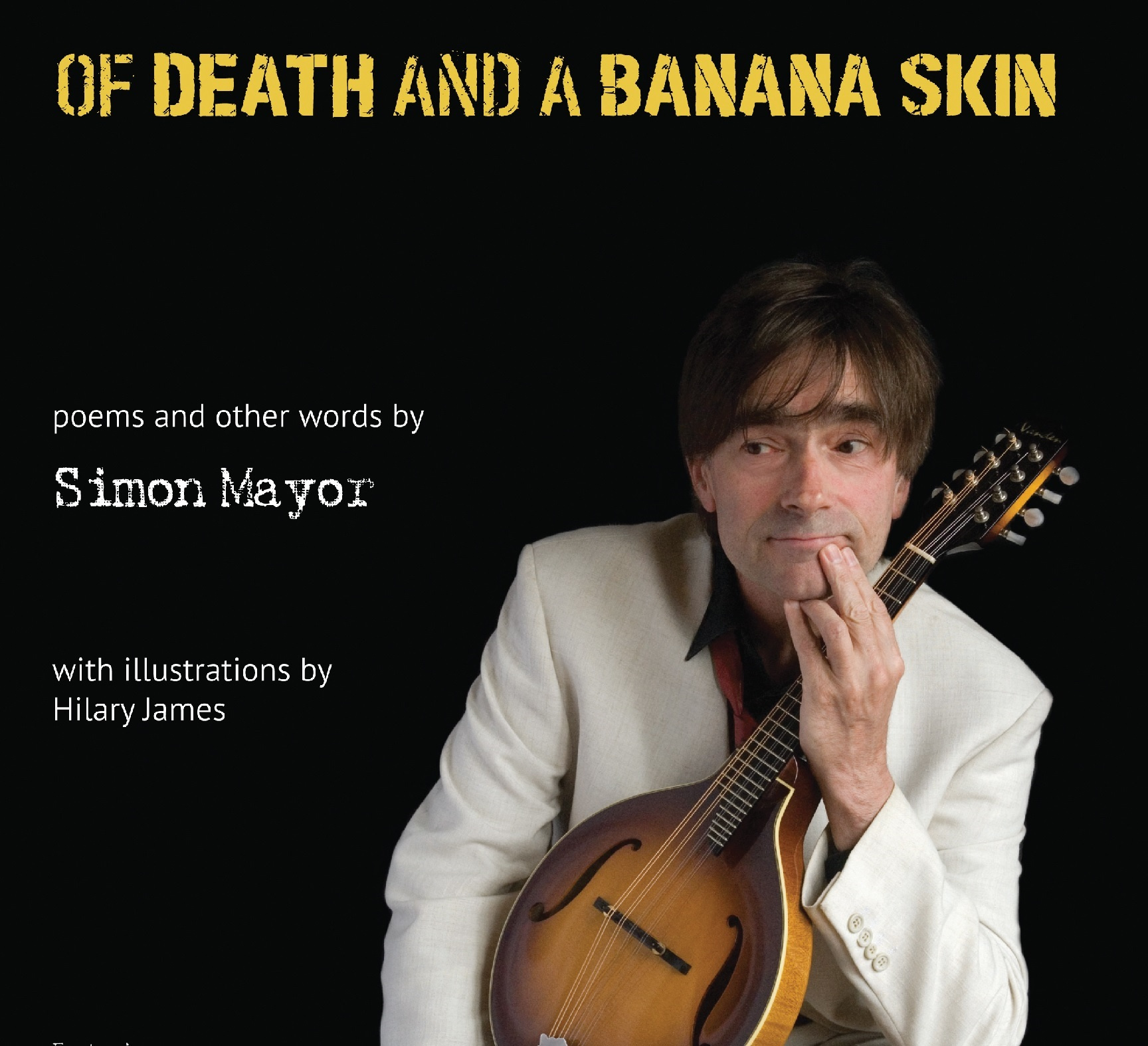 Simon Mayor
https://simonmayor.com
The Book
Of Death And A Banana Skin
The first anthology of poems and anecdotes by Simon Mayor, illustrated by Hilary James
Augmented Reality animations, readings, music and other media
Some pages within 'Of Death And A Banana Skin' feature Augmented Reality.
Many of the pages in this book can be brought to life by scanning them with a tablet computer or smartphone.
This will access animations, readings, music and other media.
See demo
YouTube
'Of Death And A Banana Skin' (A Film About The Book) + YouTube
'The Stick' (Music, 'The Middlesmoor Waltz' )
A familiar name in the rarified atmosphere of planet mandolin, maestro Mayor swaps plectrum for pen in this first anthology of words. In verse and prose, and with wit, warmth, poignancy and intelligence, Mayor offers down-to-earth observations of his native and adopted haunts, laced with preposterous accounts of the haps and mishaps of his musical profession. The sticks and stones of the Yorkshire Dales, the delights of Reading, the quirks of Hay-on-Wye, the castles of Cleethorpes (sandy ones), noisy nights and country kissing all covered with perspicacity and humour!
"It was Hilary James who first persuaded me to read a poem during a concert. I chose The Stick, and people seemed to like it. For years we had performed together on stage, she singing (mostly), me playing (mostly), but we both did both. This was usually as a duo, but also with our mandolin quartet The Mandolinquents and in other occasional configurations. Perhaps I'll be more specific about my poems and her means of persuasion. She got me in an armlock, twisted it violently up my back before threatening to push it that extra inch to tear the tendons, thus preventing me from playing the mandolin ever again. SAS training is so rigorous it becomes instinctive. The thought of not playing the mandolin was unthinkable, but after thinking about it, I thought it best to succumb, and just a few years later we published Of Death And A Banana Skin."
Please explore this website to
read and hear some of the poems, see some
double page spreads, and watch animated renderings of Hilary James'
digital artwork. Here's a taste of some anecdotes from
Of Death And A Banana Skin Read journalist Molly Flatt's interview with Simon Mayor & Hilary James in
The Bookseller.